Our commitment to 'Invest in Our Planet'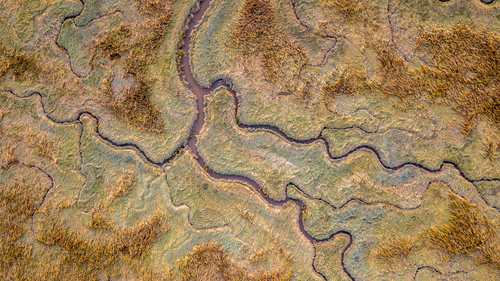 Did you know that this year's Earth Day theme is Invest in Our Planet? It's all about how businesses, governments, and society can work together to make our world a greener place.
One way companies can help is through innovation, and we at Fluus are dedicated to doing just that. We believe that we can drive significant change by prioritising both people and the planet in our approach. That's why we've made it our mission to remove microplastics and permanent waste from period care.
We're proud of the progress we've made so far, but we know there's still much more work to be done. We're committed to doing our part to create a better future for everyone, and we're grateful for the opportunity to make a positive impact.
So, how have we been getting on? 
Actionable Behaviours 
Sustainability is no longer a trend or choice; it's got to be the goal for all businesses, including those in period care. 
Our founders Liv and Aaron were passionate about conscious consumption, and they started the company because they were concerned about how many companies focus on sustainable production, but still put the burden of disposal on the consumer.
We want to make a positive impact by helping you live more sustainably. We believe that by making it easy and simple to switch to planet-friendly period care, we can make a difference as individuals and as a collective. We're committed to creating a better future for our planet, and we're grateful for the opportunity to do so.
Sustainable Shouldn't Compromise on Performance 
At Fluus, we believe that companies should take responsibility for the entire life cycle of their products, from design to disposal. Our goal is to create sustainable, high-quality products that prioritise consumers and the planet.
One way we're doing this is by using our innovative FlushtecⓇ technology, which allows our pads to be fully flushable without any microplastics. Our manufacturing process combines biodegradable materials to meet the UK's industry standard flushability guidelines.
We're committed to ensuring that alternative materials don't come at the cost of performance. That's why we conduct extensive user testing with an incredible community of testers. We're thrilled to share that our pads are actually 15% more absorbent than the market leader, and we're constantly pushing ourselves to do even better.
Our ultimate mission is to eliminate permanent waste and lead the way in disposable material technology. We believe that sustainable products should be the norm, and we're excited to be part of a movement towards a greener future.
"Absorbent period products like pads account for 20% of all waste, and are made of 90% single-use plastic. We want to lead the way in developing disposable material technologies that are better for people and the planet." – Aaron, Fluus founder
Collaboration is Crucial, Transparency is Key
We take transparency seriously. We're always honest with our customers and work closely with WRc (Water Research Center) to make sure that our pads' end-of-life is thoroughly accounted for
This Earth Day, we're proud to share that we've saved the equivalent of 1,835 kg CO2e of greenhouse gas emissions, 3,097kg of microplastics from the ocean, 573,583 bags worth of plastic, and 3,422kg of period waste from landfill. Numbers like these show how important it is to align an organisation's mission with how impact is measured. 
We believe that it's time for industries to step up and take responsibility for their role in the environmental crisis, whether it's Earth Day or not. Switch to Fluus, and join us in our ambition to build a better future. We're constantly innovating and working towards both sustainable and convenient solutions that benefit both the planet and its people.