{ var st = window.pageYOffset || document.documentElement.scrollTop; lastScrollTop = lastScrollTop ? lastScrollTop : st; if (st >= lastScrollTop){ scrollUp = false; } else { scrollUp = true; } if (lastScrollTop >= 54) { minimumThreshold = true } else { minimumThreshold = false } lastScrollTop = st <= 0 ? 0 : st; }" class="h-18 w-full mt-8 transition-all duration-500 ease-out m">
Sustainability without compromise
Make the switch to better periods for you and the planet. With Fluus, experience uncompromised comfort and convenience.
Get your Trial Pack for free, just pay £1 for delivery.
✔ Tried by over 10,000 people in our community
✔ Certified flushable (WIS 4-02-06)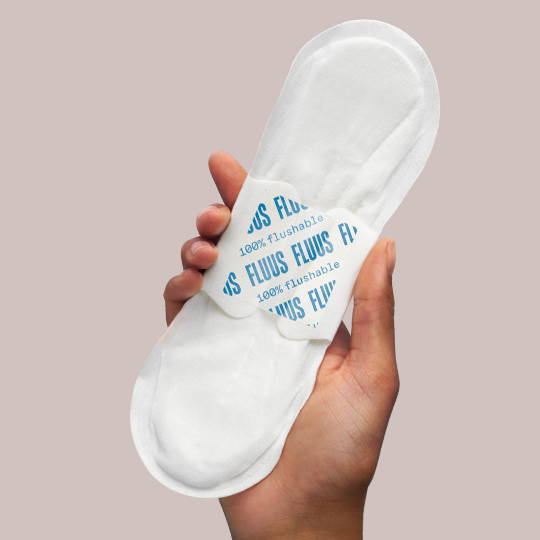 15% more absorbent vs Always
Reliable protection for medium flows

The first (and only) microplastic pad in the world

Suitable for sensitive skin
Tested for skin and vaginal sensitivity
Performance meets innovation
✔ 15% more absorbent than Always
✔ Leak-proof barrier
✔ Hours of breathable comfort
✔ Certified flushable

Try us for free with a pack of 3 flushable period pads when you sign up to a plan, just pay £1 to cover delivery.

Experience Fluus for yourself
Experience uncompromised comfort and convenience of flushing - better for you and better for the planet.

Never run out of pads again
Your ongoing box of 15 pads will be delivered every 30 days. Cancel or change at anytime to suit your needs with just a few clicks.
Don't just hear it from us...  
★★★★★
"Absolutely brilliant...I have not leaked once even at night."
Mandie
★★★★★
"So absorbent and convenient and literally everything you need in a pad."
Ella
★★★★★
"I'm glad I am doing my bit for the planet whilst still being comfortable."
Vicky
★★★★★
"They make me feel much more fresh than other pads I've previously used."
Sophie
★★★★★
"These pads are so comfy and refreshing and it feels nice to be doing something good for the environment."
Zineb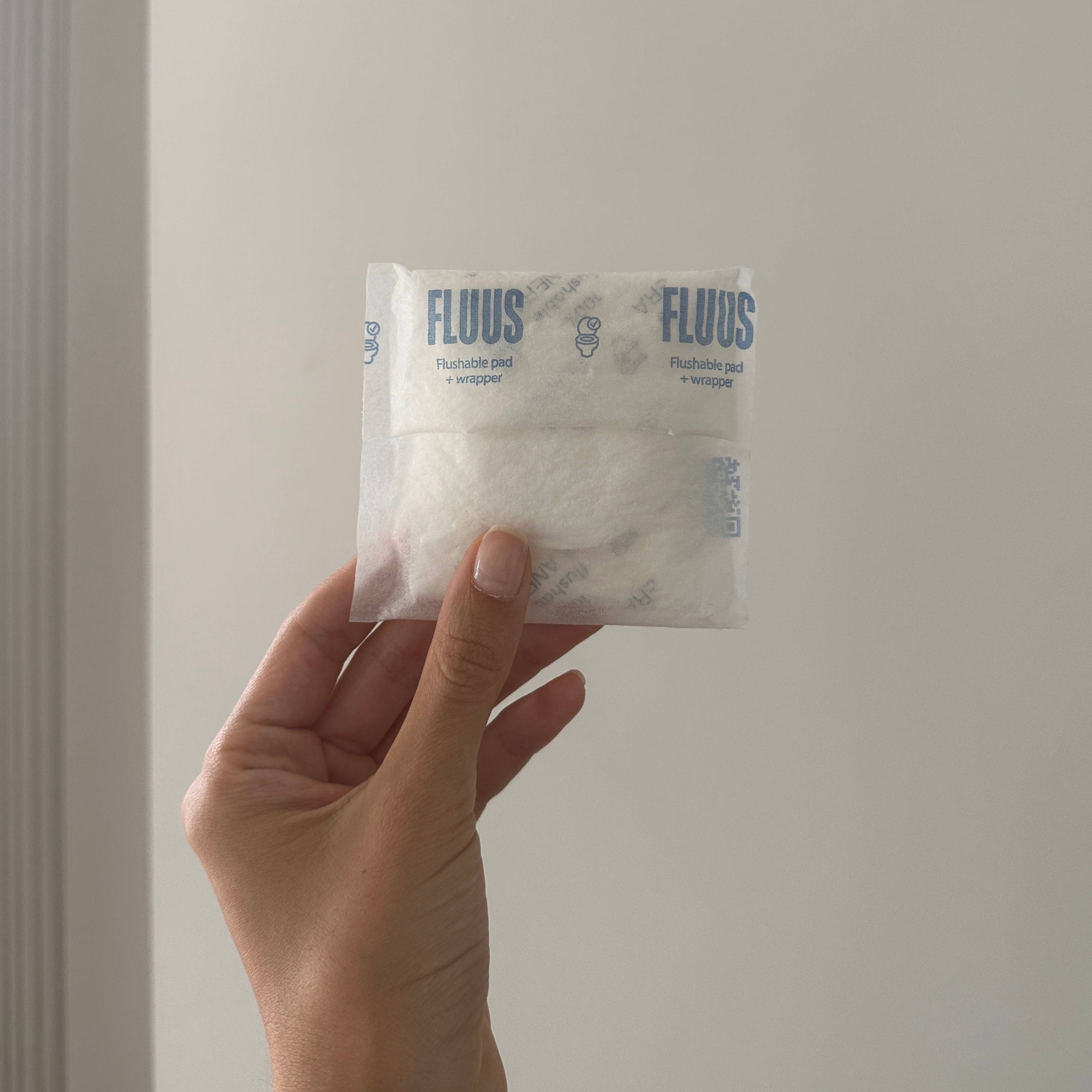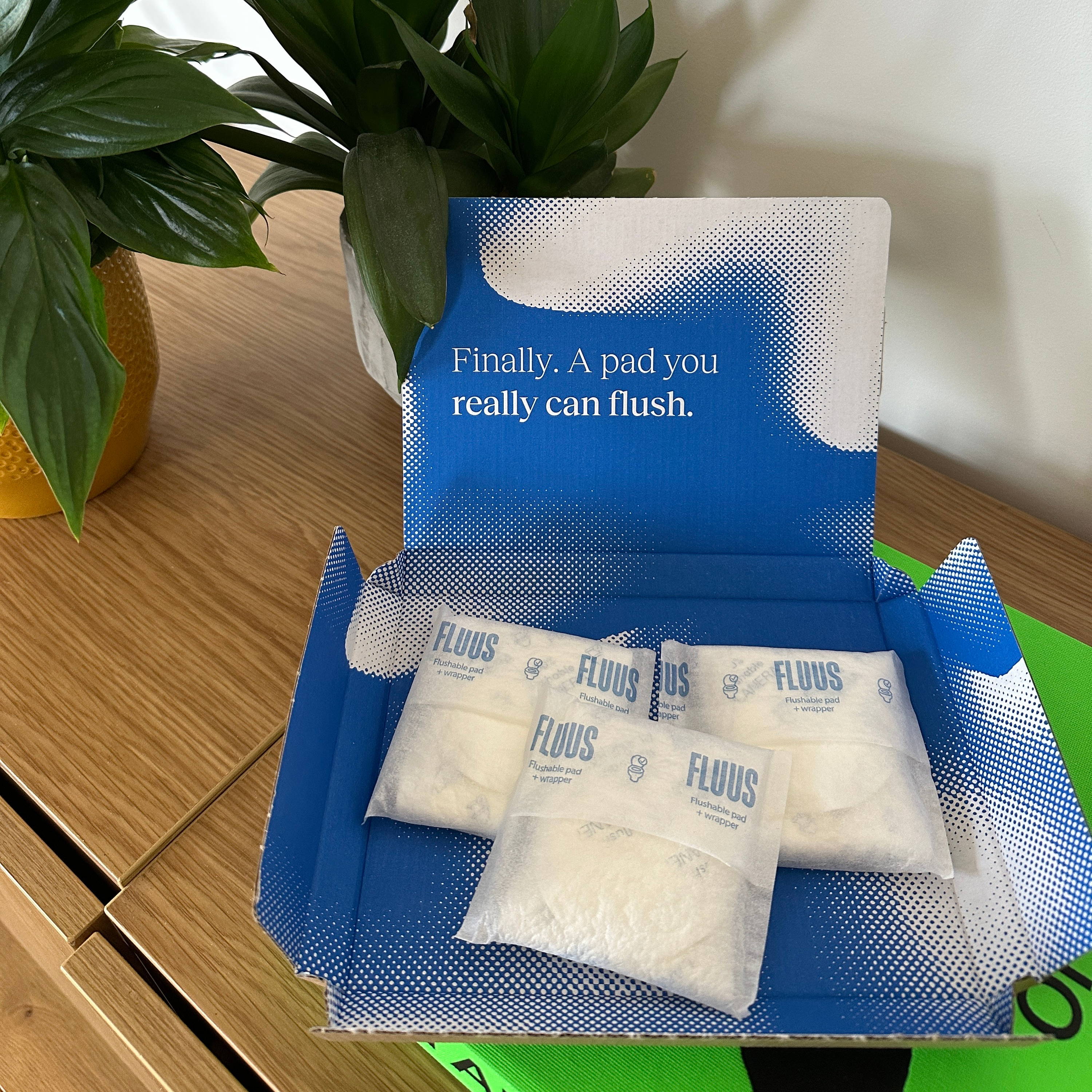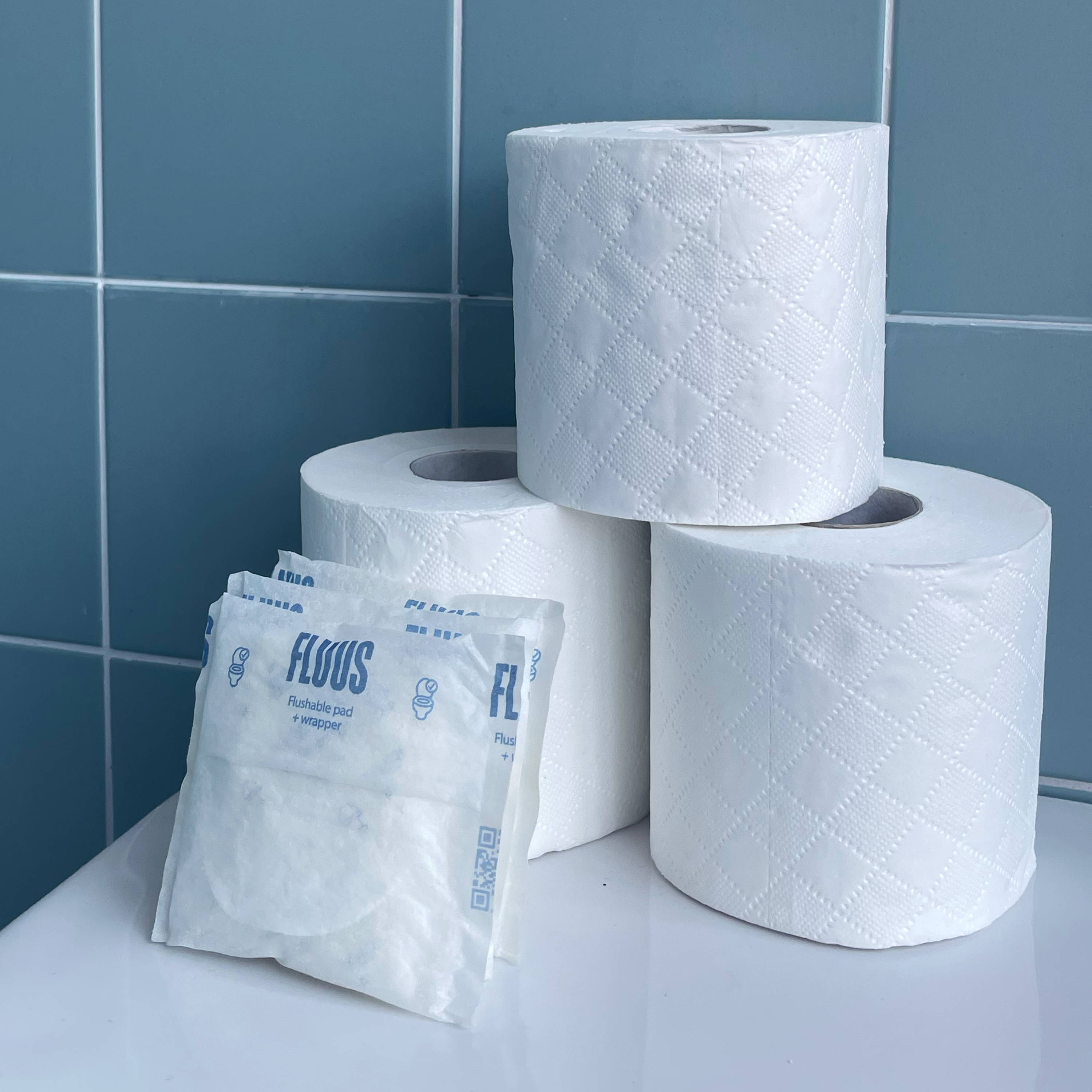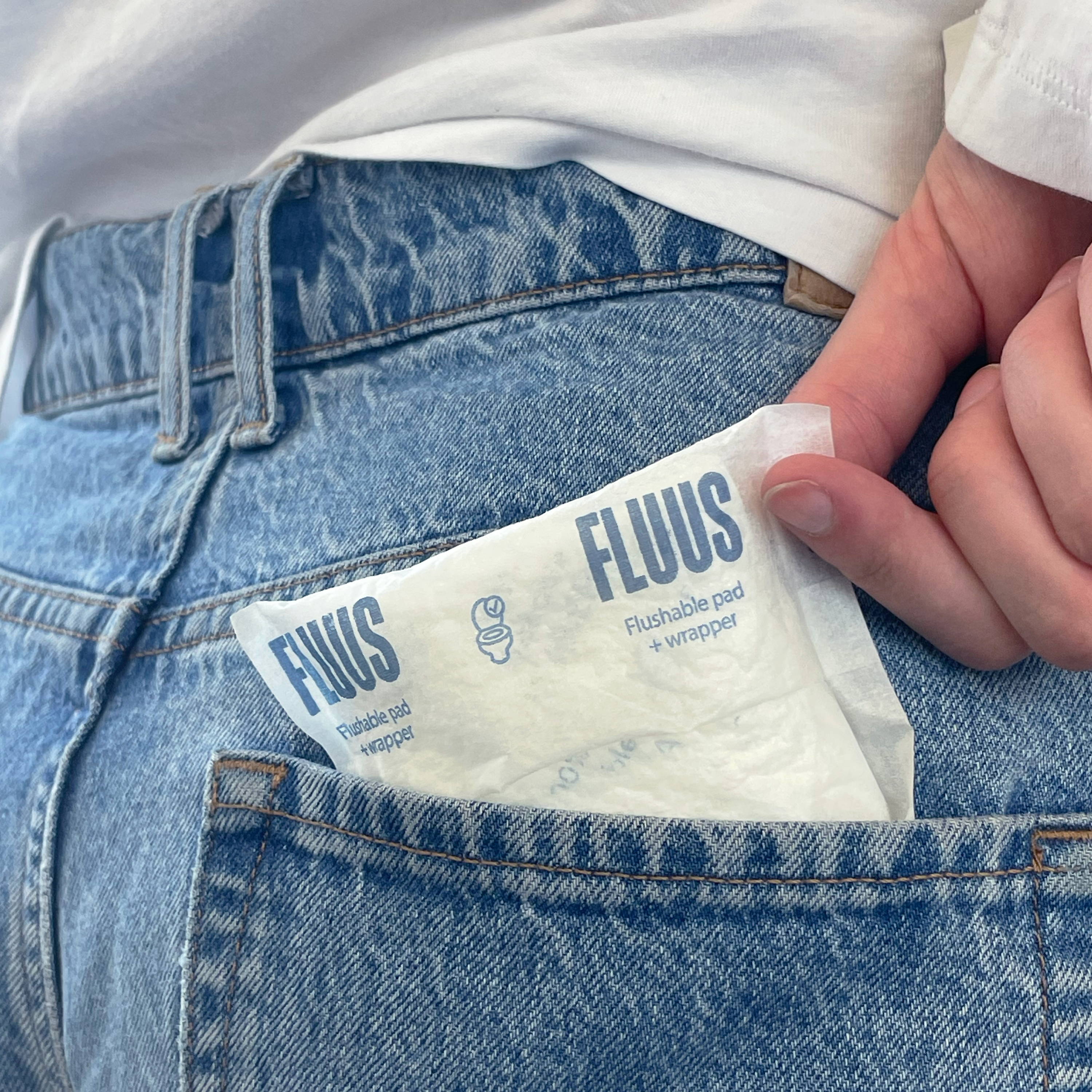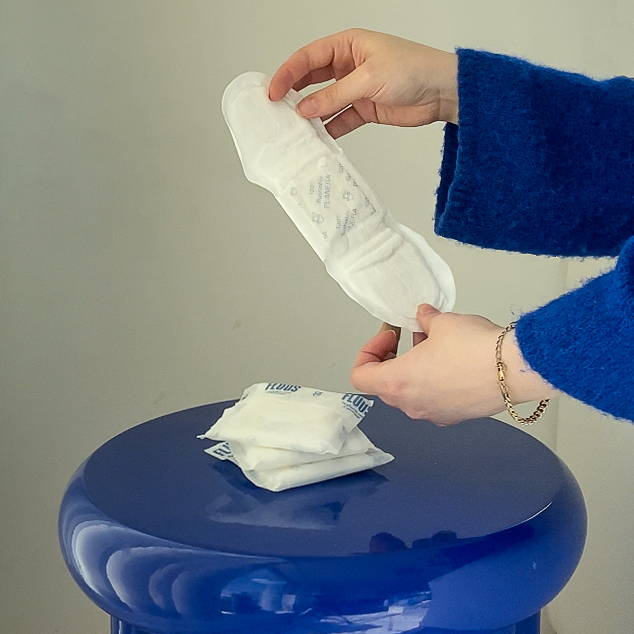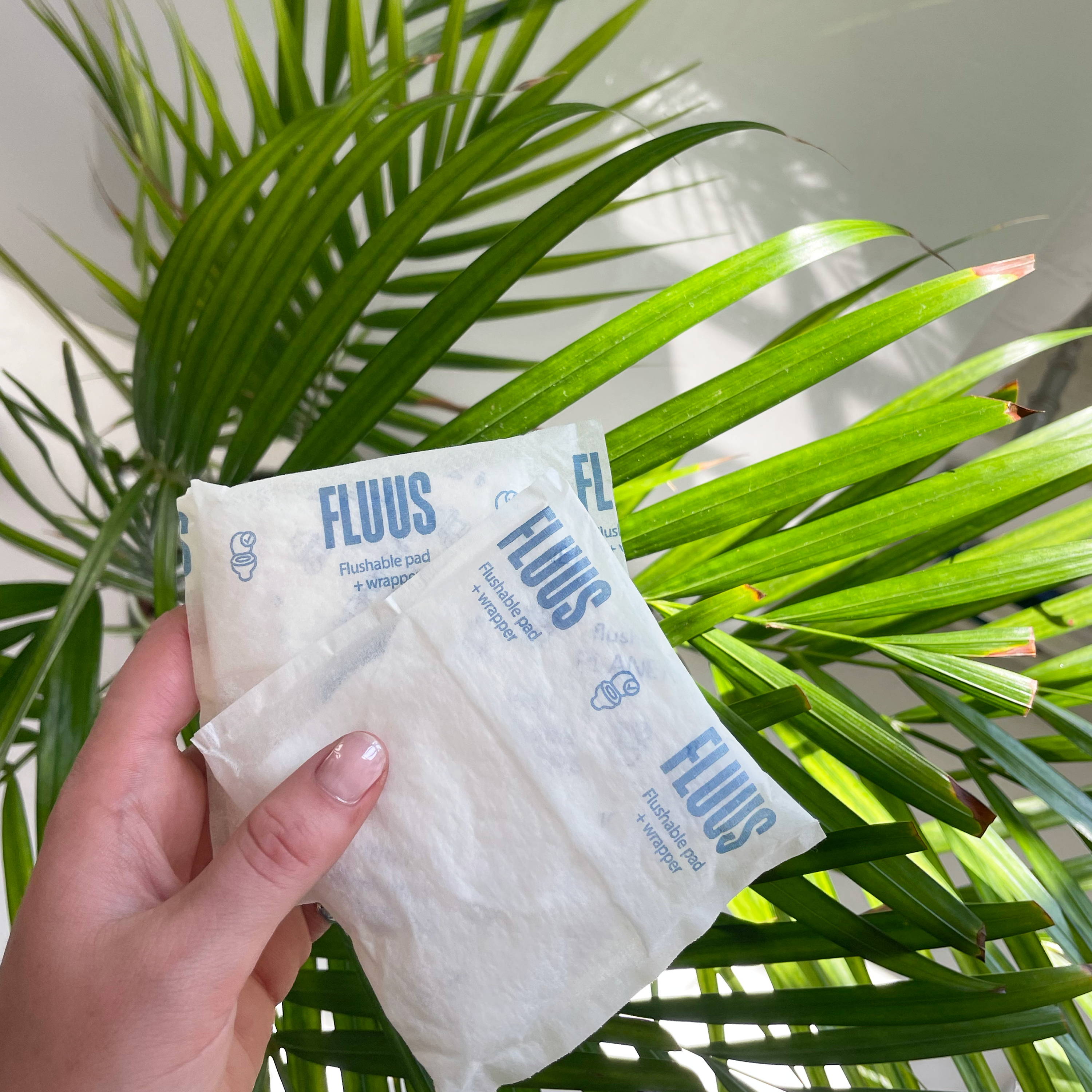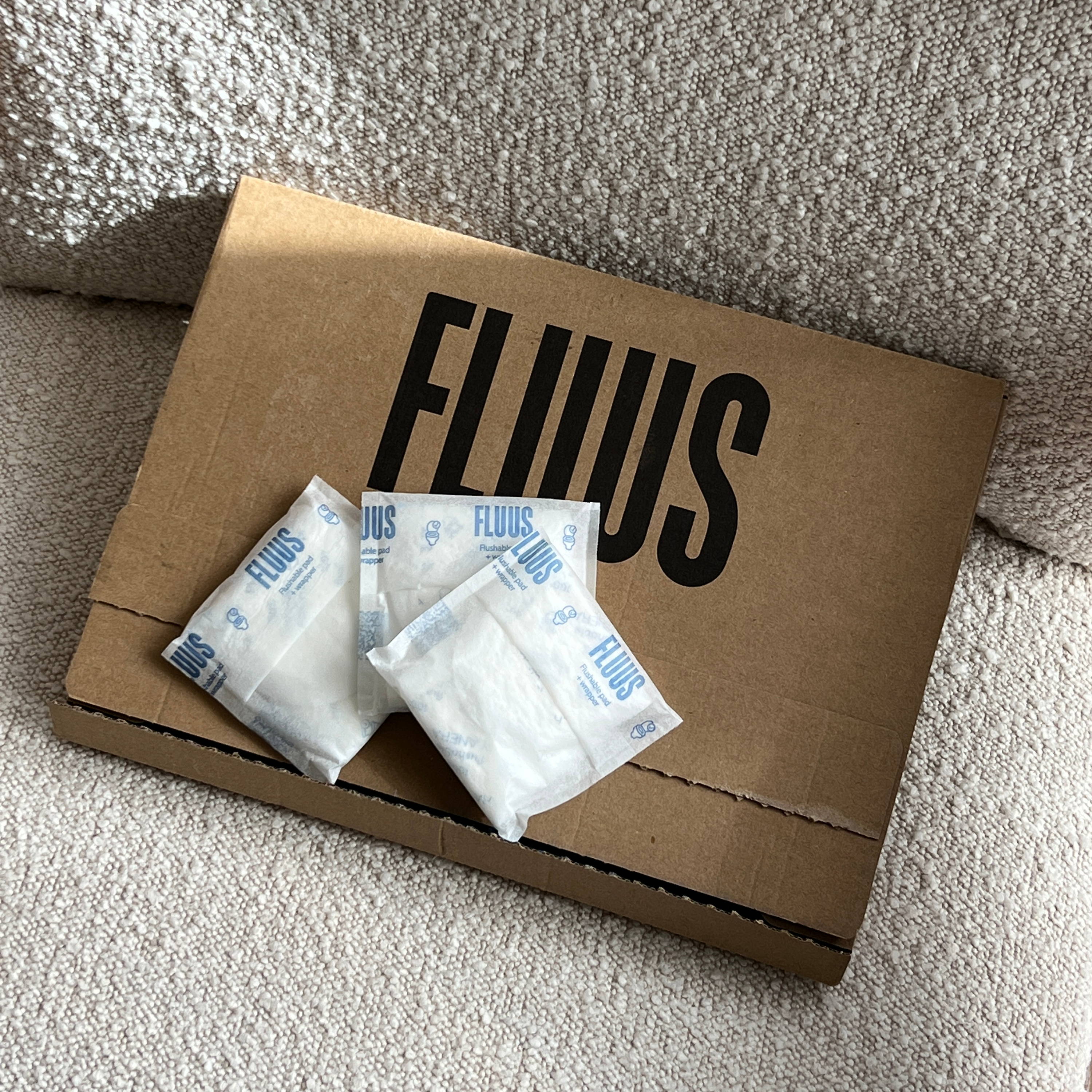 ✔ WRc certified flushable (WIS 4-02-06)
✔ Microplastic free
✔ Zero waste
✔ Zero landfill
✔ 100% biodegradable
✔ No added fragrances
✔ No artificial materials
✔ No harmful chemicals
✔ Regenerative
Frequently Asked Questions
How absorbent are Fluus pads?
This product is 15% more absorbent than the category leader - designed and tested under lab conditions. But we're a bunch of scientists, and tested by 1,500 members of our community pre-launch.
What are Fluus pads made of?
There are three parts to our pad:
1. Our super-soft topsheet is made of cellulose plant fibres
2. Patent-pending absorbent core and barrier are made from biodegradable polymers and plant fibres.
3. Bottom sheet is made from plant fibres (no more plastic against your skin), and we use a non-toxic, plastic-free adhesive derived from tree sap.
How does the Fluus pad break down?
The motion of water breaks the pad down, pulling the layers apart and loosening the plant fibres as it moves through the pipes. The pad is then treated along with toilet paper and sewage breaking down, turning into clean water, renewable energy and fertiliser at your local water treatment centre. Most period waste will hang around in landfill for over 500 years. Our pad is gone in a flush.
Can I flush the wrapper and peel papers too?
Abso-flushing-lutely! They're made of the same material as our pads. Feel free to flush one pad, one wrapper and three peel papers in one go.
What exactly is Flushtec®?
Flushtec® is the technology that makes our pads fully flushable. We use plant fibres and natural adhesives, which makes Fluus pads strong and absorbent when you wear them, but 100% biodegradable when you flush them down the toilet.
How can Fluus be absorbent and flushable?
Enter Flushtec®, an innovative technology. Flushtec® makes our pads 15% more absorbent than the market leader, yet it only breaks down when you flush. That's because of the motion and the amount of water (100x more liquid than the average period).
Are Fluus pads safe for oceans and aquatic life?
Yes. They are microplastic free, so will never pollute waterways or harm aquatic life.